Mystery of Spring Valley
Stories from Spring Valley #4
---

Mr.Unicorn
By: Prpl_Mage
They all said I was insane, but I am not insane. I am a unicorn, magnificent and graceful. I am the beauty in this dull place and the force of purity and justice that everyone can rely on. Sure, the people outside may rely on the Tiger, the yellow vigilante prowling the streets. But in here people have to rely on me, the pink watcher, the best unicorn of all.

I'm waiting for my turn at the piano, I've listened to the same chorus of the same song for 10 minutes now and getting slightly annoyed. The nurses brought me meds today as well, I pretended to take them and hid them in my horn, they wouldn't dare touch my horn. Only those pure of heart can touch it. Although I was surprised that Bert managed to touch it earlier, he seems to be quite the opposite. I can see him now humping a plant in the corner.

My friends are all here, some speak less than others but they all accept me as the unicorn I am. The doctor told me I am a human, but he is clearly wrong, he is trying to assimilate me and my friends to this dull and grey society where everyone believes they are human. I remember my friend Shannon, she always used to stroke me and call me a good doggie. She would always tell her stories, of a person she once knew and of the flames. The flames spoke to her and if I weren't a unicorn I would probably have tried to master the flames as she did. I wonder where she is now? She did what many of us dreamed of: getting out of this prison.

I look at the clock, it's almost time for dinner, will I get the chance to play my song before that? Or do I have to wait? I know the chef sometimes uses the piano while we all eat. It's a shame that he's such a terrible cook though, surely he must know how to make food for beautiful unicorns like me?
I hope no one is reading my thoughts, because I know a secret about this place. But most of all I know that there is something out there outside these walls. I've sensed it, I've dreamt it and seen the pain and the horror, the limbs on the couch, the blood red sun in the sky sucked into a vortex of darkness. I saw the death of my dear mother, my brother and everyone in here - No! I can't think of that! There is no darkness! There is no evil! I am not a weak human! I am a unicorn! I am brave and pure! That has nothing to do with me! Life is beautiful! Bounce along!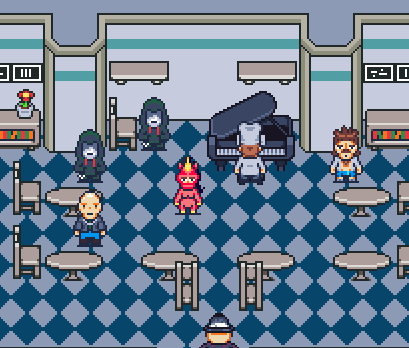 Get Mystery of Spring Valley